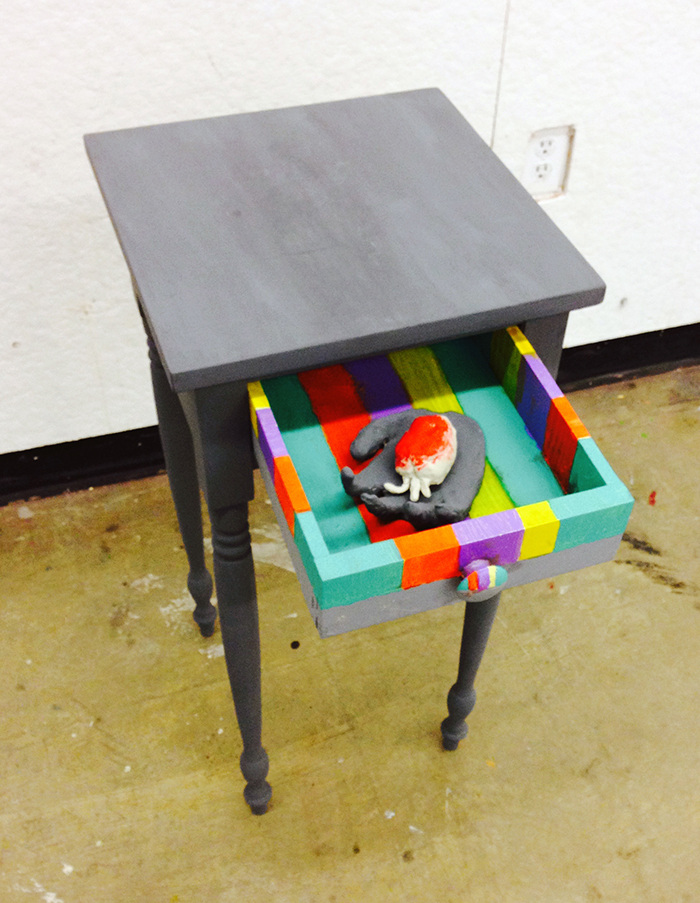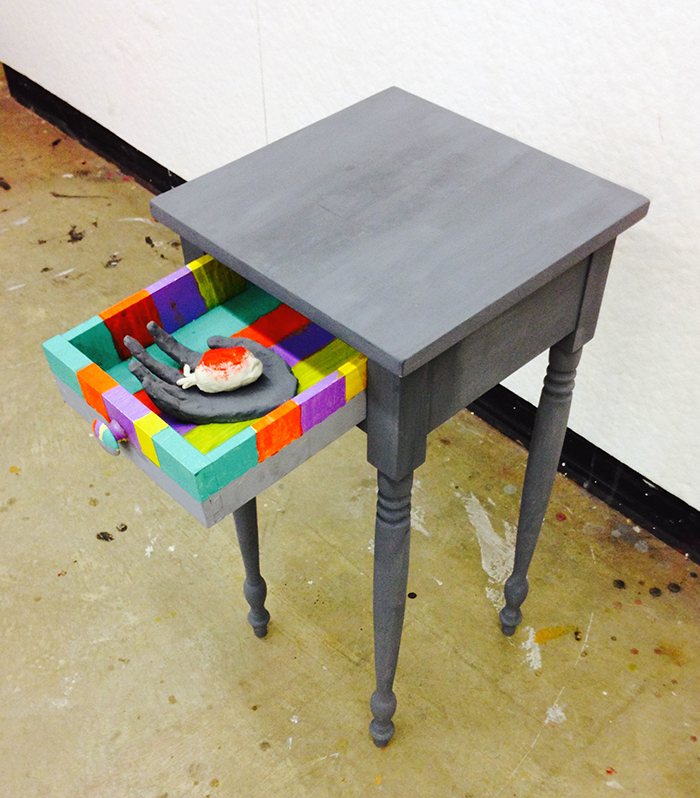 /
sculpture
This studio course provides a firm grounding in the fundamentals of sculptural practice. Students explore the organizing principles of three-dimensional design, and develop work in an individualized manner. Drawing on historical, aesthetic and technical strategies of generating and understanding sculpture, students are guided in the making of three-dimensional forms. Demonstrations of material processes and hands-on practice are employed. Analysis and practice of contemporary sculptural strategies help students develop conceptual concerns and provide a better understanding of sculpture in the context of culture and society today.
There are two project assignments represented in this gallery of images. The first group are works on contemplation. The students were asked to develop three dimensional forms that represent their thoughts on contemplation using cardboard as their medium. The second group are final projects. The students had the opportunity to develop works of art on one of two concepts, or their combination: Edge/Boundary or Time/Narrative. For the first, they were asked in a literal and/or metaphorical context, to examine the idea of edge/boundary in a sculpture or installative work of art. They could use any materials and methods appropriate to the conceptual design. The second was in regards to an excerpt from Installation Art in the New Millenium:
"In a rapidly changing world, time and memory are key concerns for contemporary artists...The singular term 'history' is under constant threat from the emergence of multiple 'histories'. Many artists have shied away from commenting on grand narratives, preferring to focus on the story of the everyday. They have used this concern with memory by focusing on official and unofficial means of retrieval in an attempt to question existing systems through more private and individual ways...In this way, artists working with the retrieval of memory through found or invented narratives, are creating 'events' in which the work searches for its own context and boundaries; it is time itself that is revealed and experienced as the central subject. Since all narratives reference time, the artist uses these techniques to remind the viewer of their own story and experience of time."
Again here, the students could use any materials and methods appropriate to the conceptual design.